Do you want to stand out from the crowd? Do you want to attract everyone's attention? Then, you must try the Emo makeup. This kind of makeup is very popular among teens all around the world. The Emo makeup is very interesting, and it is not that hard to obtain it.
The Emo style conquered the harts of many fans and admirers of this music genre. The Emo look means special clothes and hairstyles and of course, an Emo makeup. This style is often associated with the Gothic style. Although these two styles have many common points, the Emo style uses more dark shades on the eyes, nails and lips than the Gothic one.
How to make an Emo makeup
The Emo makeup consists in transforming a pale face into a paler one. This is a very important step that needs to be taken into consideration. The eyes must also be highlighted. That is why you must use black eyeliners especially around the eyes.
You must create a darker area around the eyes. You can also use dark shades of purple, violet and garnet on your upper and lower eyelid.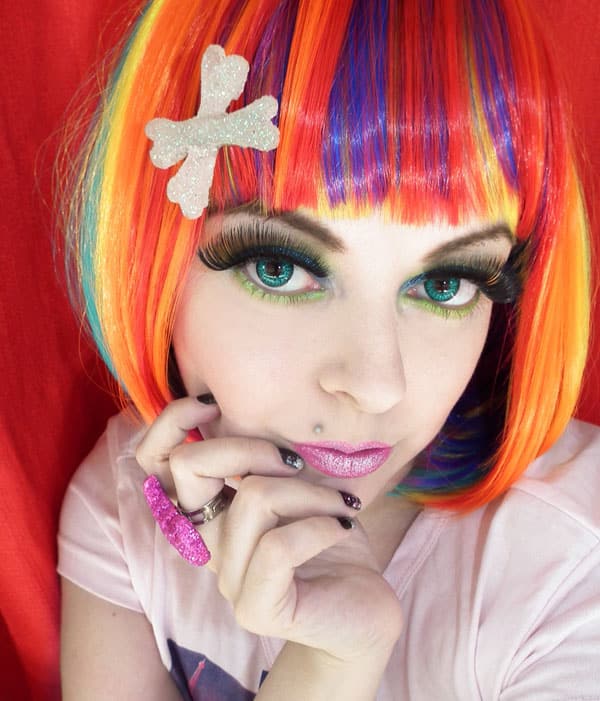 If you don't want to use black eyeliner, you can use dark reds. This is another way to get an Emo makeup.  Also, you must use black mascara in order to synchronize your eyelashes with the darkness of your eyes.
If this is your first time doing an Emo makeup, you must take into consideration some important advice. You have to use the right techniques in order to achieve an Emo look.
1.    Apply a moisturizer on your face and neck. Blend well. The moisturizer will be the base of your makeup.
2.    You must have a very pale face if you want an Emo makeup. But that doesn't mean that you have to apply a lighter foundation than the one you normally use. Chose a foundation that suits your skin.
3.    Apply the dark shades on you eyes and blend the colours very well if you want the perfect Emo makeup.
Maybe this is not a makeup for everyone. If you are a bold woman who is not afraid to try something special, you can chose an Emo makeup. You will really feel and look different with this kind of makeup.
Emo makeup video tutorial
Emo makeup pictures