Bob hairstyles are a big trend right now, and many celebrities choose to wear them. Discover in the next lines which types of bobs match your face shape and find inspiration in the pictures shown by us.
Bob hairstyles are very attractive and those fashionable styles became famous during the World War I, when women considered these haircuts as some ways of showing their independence, freedom and rebellion.
What kind of bob hairstyles suit you best?
First of all, bob hairstyles can be worn especially by the women with thin to medium hair texture. For fine hair, a graduated bob (with layers cu shorter in the back and longer in the front) is the most appropriate style, because it creates the effect of body and height at the crown. For a bob with curly hair, it is necessary to get layers cut in and you must texture the ends, otherwise it will turn into a triangle and it will not look good on you.
Bobs are usually maintained in a great shape with the help of a flat iron. But some of them look good with loose curls, twists and the best thing is that the medium-length bobs are perfect for buns, updos, down-dos and a lot of different hairstyles for all the occasions, special events or every day wear. Plus, they are also practical, because they are easier to maintain than the very long hair.
Any woman can wear a bob; the secret is to choose the right form to match her face shape. Here's a guideline to help you discover the perfect bob hairstyles for you:
Bob hairstyles for round face shape
For the women with a round face shape, a long bob is the best choice; they can also be worn with (or without) long, side-swept bangs, which create angles to soft features.
Bob hairstyles for long and oval face shapes
These kinds of bobs require long blunt bangs, which will mask a high forehead. The best option is to cut layers in at the eyes and cheeks, for a sophisticated look. The A-line long bob works wonderful, but it should end just below the jaw, to create an advantage for long and oval face shapes by showing off the bone structure. The back should be one inch or one inch and a half shorter than the front.
Bob hairstyles for square face shape
Bobs for square face must be short in the back and long in the front, but in the same time they hit an inch or two below the jaw, not right at its level, because the square faces have already strong jaws and if your bob hits right at the jaw line, then you would look deformed.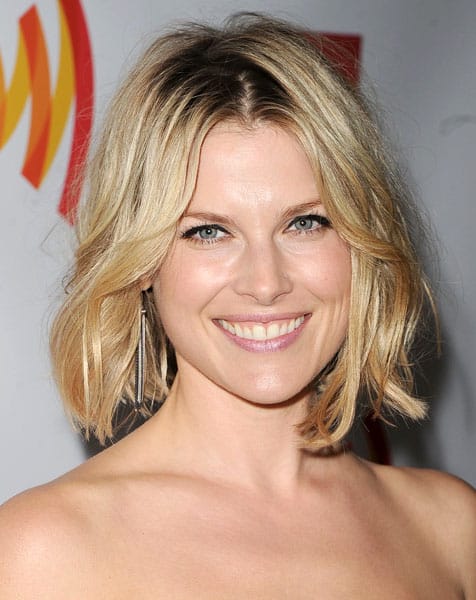 Bob hairstyles for heart-shaped face
The women with a heart-shaped face should choose a long bob which balances out the cheeks and the pointed chin. It also works with side-swept bangs or with blunt bangs.
Bob hairstyles for all face shapes
The long, graduated bob matches all face shapes and so it does the long bob with side-swept bangs. Other very good option is the "lob" bob.