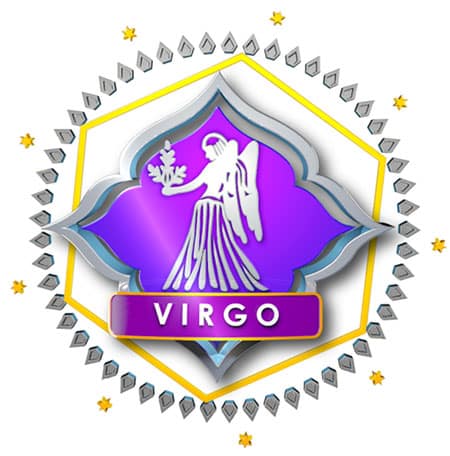 In 2019, Saturn will influence Virgo very much. In the first half of the year Saturn, along with Jupiter and Uranus, will make Virgo much more powerful than before. These people will be able to purchase, to arrange their house or maybe they will receive a great inheritance.
There is something Virgo must keep in mind. Saturn will also bring these people some additional responsibilities, concerns, and difficulties related to parents and their home. In their house, a certain atmosphere of austerity, or withdrawal or loneliness will reign.
The bad period will end in August 2019 when Jupiter enters Virgo. Jupiter will remain in Virgo between August 11/ 2019 and September 9/ 2019. This planet will make Virgo see their life in pink and they will have everything they want and even more. Everything that once seems impossible in 2019 is much easier to achieve. These people will get rid of their fears and they will start to see things in a bold and comprehensive way. Virgo people will travel more and will want to expand their horizons. 2019 is a favorable period for important and unexpected events.
There are, however, some things that Jupiter doesn't combine well with. These things are the extra weight, liver disease and hypertension. So, if some of these people have any predisposition to these illnesses, they must take the necessary actions.
Love horoscope Virgo 2019
Starting from January 12, Mars will start to influence Virgo's relationships and it will continue to do that until February 20. Mars will bring intense passions and it will make Virgo want to express their feelings. Some hot situations will appear in their lives. Mars can also cause conflicts, because it is very impulsive and an impetuous warrior.
Between January 27 and February 20, Venus will influence Virgo couples. Venus will bring seduction, it will attract love and affection. In other words, Venus has a lot of positive things to offer Virgo. Also, in this period Mars will cooperate with Venus. That's another reason why Virgos should expect hot events in their personal lives!
After February 20, everything will calm down for Virgo. Only in May 2019 something exciting could emerge. The real adventure for these people begins in August 2019 when Jupiter starts to influence this sign. Jupiter has the gift to bring opportunities in all areas for these people. Jupiter is also an important provider of physical and sexual energy, so Virgo should expect an increased libido and a bigger predisposition for love.
Last but not least, Jupiter will influence Virgo couples between August 11 and September 9, and it will bring important events in their lives. In October and in November 2019, Mars will influence Virgo with Jupiter and these two planets will bring many sexual events for these people. They must enjoy these weeks!
Career horoscope Virgo 2019
In the first months of the year 2019, Virgo will demonstrate its ability to work hard. In January and February 2019 Virgo will be influenced in the professional area by four important planets: Mars, Venus, Mercury and by the Sun. This is why Virgo will take many initiatives and it will become more creative. These people will be recognized and appreciated by all those around them…
The first quarter of 2019 will be remarkable for people born under this sign. They will meet new people, they will create new alliances, but also new rivalries and competitions.
In the last days of February and then in March and April 2019, Virgos will gain a lot of money but only if they will spend it with caution.