Mohawk hairstyles for women are a big trend right now, and they will still be hot in 2015! So, if you are bold and you want a big change, we invite you to take inspiration from our photo collection of the trendiest Mohawk hairstyles. We are sure you will find the right one to match your taste! Just take a look below.
Mohawk hairstyles became very famous worldwide when celebrities like Rihanna and Emeli Sande started wearing them often. They can be adapted for short hair, medium and even long, natural hair or extensions, depending on your preferences. These hairstyles are often associated with the punk style and they highlight the facial features, the ears and they also expose the sexy neckline. There are multiple variations, according to the type of outfit you want to wear. For example, you can wear a chic Mohawk one at a forma event, or you can opt for an eccentric one if you go to a casual party.
Classic Mohawk hairstyles
These look very sexy and sophisticated. There are two main categories of wearing the classic Mohawk styles: the edgy variations and the ones with big curls for a more feminine look. All the women who decide to wear them will be delighted to find out that this hairstyle with big curls matches any face shape.
Mohawk hairstyles with up-dos
There are a lot of up-do styles you can combine with a Mohawk. For example, the ponytail with volume above your forehead looks sensational if it is styled properly. You can also decide for a bun (which is very simple to create) or other up-do arrangement, which will offer you a super classy look.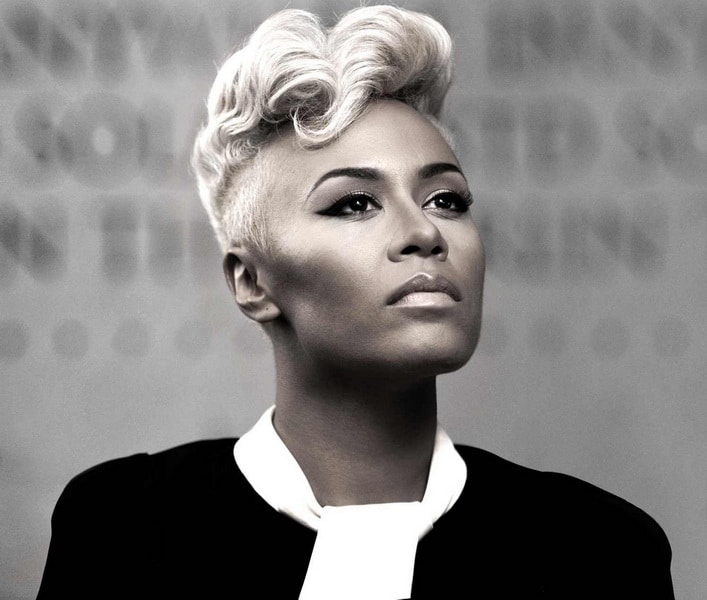 Braided Mohawk hairstyles
There are a lot of up-dos which look great transformed into gorgeous Mohawk styles. The main idea is that the braids must be tight and created high above your forehead. You can also opt for different braided styles with twists or knots.
• The fauxhawk
The long hair can be transformed into a fauxhawk. This means the long hair is braided in a certain manner to imitate the regular Mohawk, but there is no need to cut or shave the sides of your head. Other interesting idea is to braid your hair only on the sides – this style looks awesome with or without curls. You can use waves or extensions for a sleek style.
• Dutch braided Mohawk
If you want to try something different, brave but romantic, you can have a Dutch braided Mohawk, which is full of elegance and it permits your hair to be relaxed; if you have natural hair, it is better not to use this particular style, because it will look messy.
Some of these Mohawk hairstyles are very beautiful and they can be worn every day. But they all have in common some characteristics: they are the expression of strong, sexy women, they express courage and boldness. Not every woman finds Mohawk hairstyles suitable, but the ones who choose to wear them, show that they are different and they not afraid of taking chances. If you like our suggestions and decide to wear such bold hairstyle, do not hesitate on give it a try!